Estas navidades he comenzado con un proyecto un poco diferente a lo que suelo hacer normalmente. Se trata de un vehículo de tropas elysianas de forgeworld llamado Taurus:
Hi everybody!
This Christmas I have started with a new Project a Little bit different as I usually do. It's a Elysian troops vehicle from ForgeWorld called Taurus: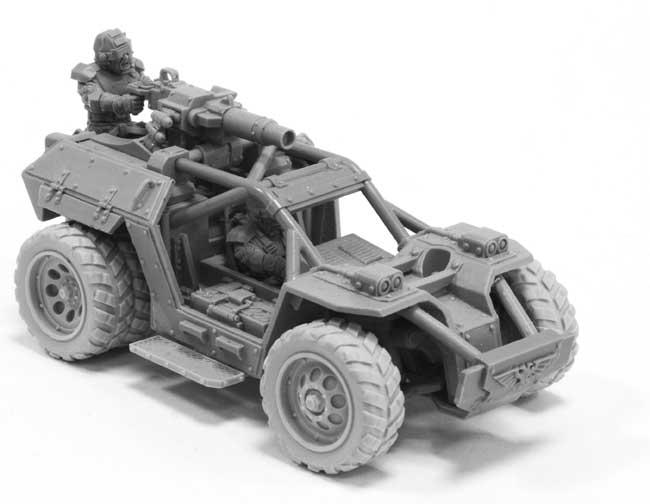 Es el primer
vehiculo
que pinto a nivel de concurso, y queria darle mas vida a lo que normalmente se ve en este vehiculo, ya que se suele pintar con esquemas de colores militares, pero yo quiero ambientarlo en un escenario urbano, como si fuera un vehiculo de apoyo ligero que utilizaran las tropas para patrullar una base en una ciudad.
This is the first vehicle that I paint at contest level, so I would give it more life than is usually show in this vehicle, so it's usually painted using military paint schemas, but I want to ambient it on an urban scene, as it was a light infantry vehicle used to patrol a Elysian base in a city.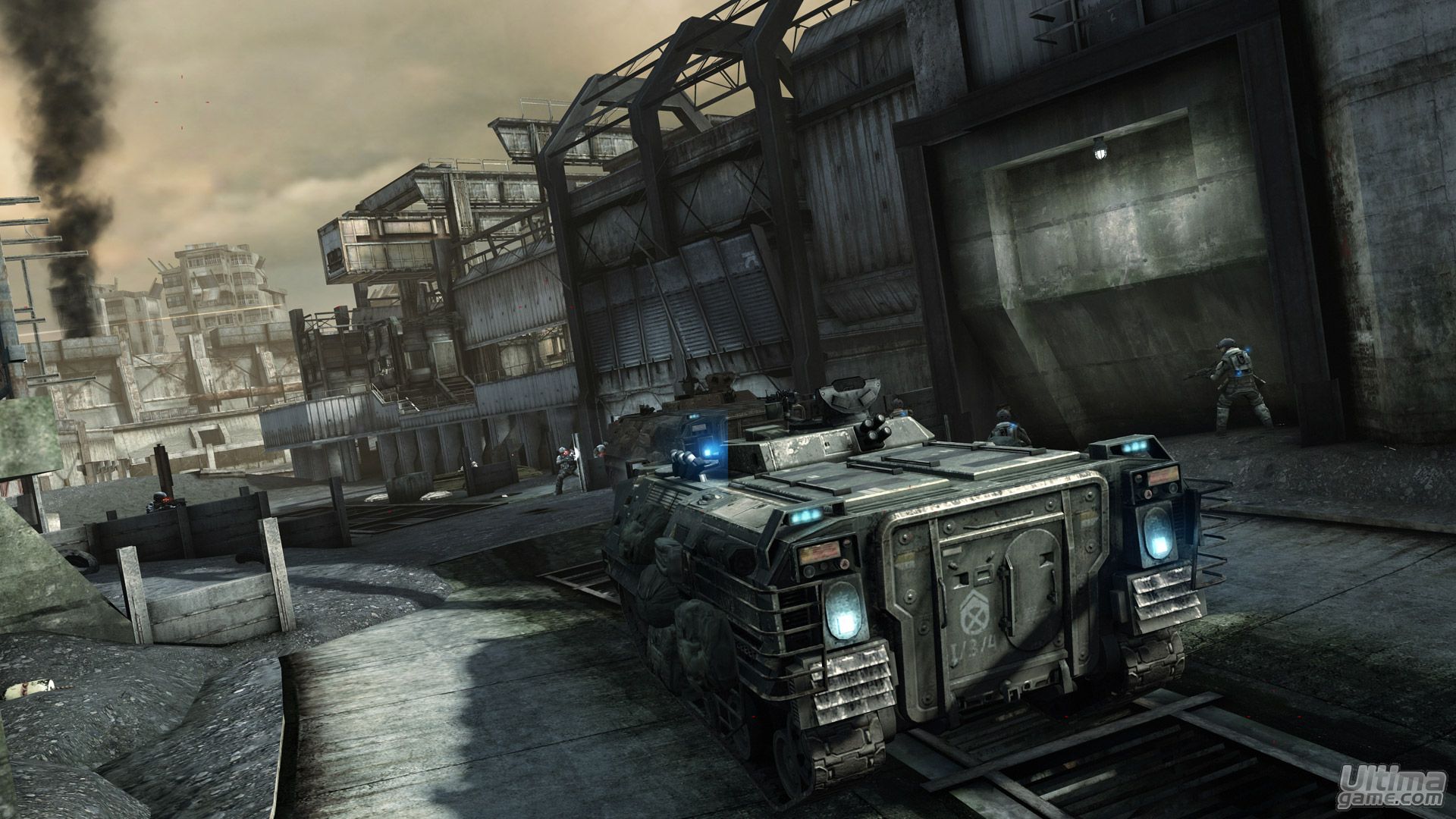 Empezamos limpiando todas las partes del vehículo (hay mucho que hacer en este paso ya que tiene muchas mas piezas de las que parece), y las lavamos con Fairy y las dejamos secar bien. También hemos hecho una base simple con plasticard imitando una calle con una alambrada y una pequeña acera que imprimaremos en negro.
So first of all, I clean all the parts (the are a lot of work to do in this part), and I wash them using fairy and letting them dry. Also we have build a simple base using plasticard trying to reproduce a street with a fence and a small sidewalk that we will prime in black.
Una vez con todas las piezas preparadas, es importante estudiar cuales de ellas es mejor pintar montadas y cuales es mejor pintar y luego montarlas. Basicamente si es una pieza que obstaculiza el pintado de una zona o area, es mejor pintarla y después montarla con cuidado. Tambien es importante no perder el tiempo pintando piezas que no estarán a la vista, como suspensión y zonas que dan al suelo. Estas piezas las pintaremos en negro.
Having all parts ready to mount, it's important to study which ones are better to mount before paint and which ones are better to paint isolated and after paint mount them. Basically, if the part hides any zone that we should paint, is better to mount it after painting. Also is important don't lose time painting pieces or areas that aren't visible. We will paint that pieces in black.
Para el esquema principal de colores, voy a utilizar el
turquesa hawk
de citadel (os sirve cualquier turquesa) y para sombrear usare azul oscuro de model air y negro. Para Iluminar añadiré al turquesa amarillo hielo y blanco para las luces finales. Tambien aprovecho para pintar pequeñas piezas que una vez montadas serán difíciles de pintar correctamente.
For the main color schema, I will use hawk turquoise from citadel (but you can use another turquoise as well), and for shadowing I'll use model air dark blue and black. For lights I will add ice yellow to the turquoise and white for the final lights.
Antes de continuar pintando el coche, quiero comprobar si la planificacion de los elementos de la escena es correcta, por lo que coloco todos los elementos en la base par aver como funcionan juntos. He decidido añadir a la escena dos soldados elysianos de infantería para dar mas realismo a la escena.
Before continue painting, I want to see if the scene is planned correctly, so I set all the parts in the base to see the how all them works together. I decided to put 2 elysian infantry soldiers next to the car to give more realism to the scene.
Me gusta! Asi que ahora toca seguir pintando!
I like it! So lets continue painting!